Home | Creators @home | Educarers overview | Ali Mabin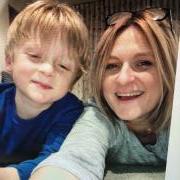 Ali Mabin
Educarer
Halswell, Christchurch, Canterbury
Hi my name is Ali and I live with my partner Alex and my son Eli who is 7 years old. We are living in the pleasant sunny suburb of Halswell. During my career, I have had the pleasure of working with children of all ages ranging from 0-10 for 27 years as a private nanny abroad and a home educator, during which time I have learnt a lot and loved every minute.
I feel it is important to make sure that the children are well looked after, that they feel safe and secure whilst being able to have fun. I believe a nurturing environment, partnered with positive reinforcement and encouragement, good nutrition and routines, are important in the daily care of all children.
I tailor my programme to each individual child and their personality, interests and requirements. I listen to both the parents and children and respond accordingly to the childs needs. I love to be hands on with every child I look after by doing a variety of activities and outings.
I believe I offer a supportive, inclusive, educational, caring and safe environment for all children in my care.
The wider the range of possibilities we offer children, the more intense will be their motivations and the richer their experiences.
Loris Malaguzzi
Activities I provide
Creators playgroup - alternate Thursdays
Gruuve music - Thursdays
Little steps playgroup - Friday mornings
Mini musos - Wednesday morning
| Day | Hours | Spaces |
| --- | --- | --- |
| Monday | 7.00 AM - 5.00 PM | 2 |
| Tuesday | 7.00 AM - 5.00 PM | 2 |
| Wednesday | 7.00 AM - 5.00 PM | 2 |
| Thursday | 7.00 AM - 5.00 PM | 2 |
| Friday | 7.00 AM - 5.00 PM | 2 |
Office details
Region
Canterbury
Office
Halswell, Christchurch
Phone
0800 273 286
Email

referrals (at) creators.org.nz