Home | Creators @home | Educarers overview | Brigid Sturm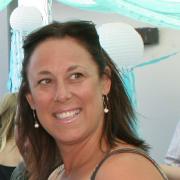 Brigid Sturm
Educarer
Flagstaff, Hamilton, Waikato
As the parent of a daughter who was once in care, I completely understand the anxiety that you may now be feeling in regards to your child care decisions. And I know that I can write about all of the fun things we do each day such as Music Groups, Playgroups, Nature Walks, Community / School outings, playground visits, story times, building fabulous friendships etc, etc. But if you're feeling apprehensive at all like I was, you might want to hear the following a little bit more .....
At "Brigys House" your child will always feel loved, safe, respected and will always be treated with kindness. Your child will always be introduced very gently to new situations and nurtured through any anxieties that may come with the changes they are experiencing. At Brigys, we give lots of cuddles, we give time, and we give love. There is beautiful quiet and there is fun loud, there is laughter, music and dance. There are fabulous friendships and there are very special bonds. There are always beautiful memories being made.
"I promise you every day your child will learn something.
Some days they will bring it home in their hands,
Some days they will bring it home in their heads,
And Some Days they will bring it home in their hearts."
* Quote by Valerie Welk
I have been a carer for 14 years and have learnt a lot and seen many changes in Policy and Paperwork over this time, but one thing hasn't changed and that's the incredible satisfaction I get from seeing our care children grow and thrive in a happy, loving and kind family environment. I like to think that I offer a true "home away from home". Both at home and at our many outings, the children are given the opportunity to develop and learn at their own pace and are encouraged to develop independence and self confidence through positive encouragement.
On a more personal note, I am also Mum to 3 cool, and mostly very well behaved, kids; Rylee (16 - she was the care kid and she turned out pretty awesome!), Liam (14) and Miller (10). I can very proudly say that they are very kind care 'siblings' to all of the children that come into our home. They share their toys, their rooms, their house and their Mum and are often the most popular people in the house at the end of the school day! They become horses that run around the lounge, they are story tellers, they are sometimes even the imagination extenders. Aside from my husband and I, the care children are often my own children's biggest fans on sidelines, at athletic days, swimming sports etc. It's a beautiful dynamic seeing care children and my children connecting and creating a larger than life extended family!
I look forward to hearing from you and answering any questions you might have.
Be Kind whenever possible .... it is ALWAYS possible

Activities I provide
Community Outings
Mainly Music
Nature Walks
Playgroups
Star Turf, Indoor Soccer
| Day | Hours | Spaces |
| --- | --- | --- |
| Monday | 7:30am - 5:30pm | 0 |
| Tuesday | 7:30am - 5:30pm | 0 |
| Wednesday | 7:30am - 5:30pm | 0 |
| Thursday | 7:30am - 5:30pm | 0 |
| Friday | 7:30am - 5:30pm | 0 |
Office details
Region
Waikato
Office
Flagstaff, Hamilton
Phone
0800 273 286
Email

referrals (at) creators.org.nz