Home | Creators @home | Educarers overview | Cheri Shanks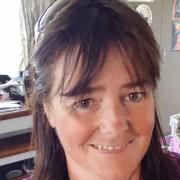 Cheri Shanks
Educarer
Balclutha, Otago
Hi, I'm Cheri and I work as a home based Educarer in Balclutha. I am married to Justin and have 3 children from ages 9 to 21.
I have been a home based Educarer for 7 years. I love working with children, supporting them to grow and learn. I have a big play area in my home as well as a large outdoor play space with slides, swings, play hut and bike track. Children love to be playing and exploring outdoors where we also enjoy messy play and water play. We have lots of animals that our Creators@home children like to help look after. We've got hens, a rabbit, small dogs and cats.
Our Creators@home children explore many roles, including being scientists, artists, mathematicians and actors. I believe that having a calm and loving learning environment encourages children's learning as they can concentrate, observe, listen, explore and socialise, taking their own time and space as they need. As an Educarer I am always looking for new, interesting and fun resources and activities that follow children's interests and help children continue to learn.
I am available for the care and education of your child from Monday-Friday, 6.30a.m.-10p.m.
Kindness And Motivation Tips Challenge Groups To Make A Difference
Eula Sherman
Activities I provide
Special excursions
Visits to Library
Walks around community
| Day | Hours | Spaces |
| --- | --- | --- |
| Monday | 7.00 AM - 5.00 PM | 1 |
| Tuesday | 7.00 AM - 5.00 PM | 1 |
| Wednesday | 7.00 AM - 5.00 PM | 3 |
| Thursday | 7.00 AM - 5.00 PM | 1 |
| Friday | 7.00 AM - 5.00 PM | 3 |
| Holiday | 7.00 AM - 5.00 PM | 3 |
Office details
Region
Otago
Office
Balclutha
Phone
0800 273 286
Email

referrals (at) creators.org.nz