Home | Creators @home | Educarers overview | Debbie Hadden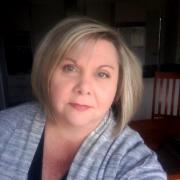 Debbie Hadden
Educarer
Halswell, Christchurch, Canterbury
Hi, my name is Debbie. I live in Halswell with my husband Graeme and our daughter Ashleigh. Our son Gareth has recently moved to Wellington to further his studies.
I have been a homebased educarer since February 2008. I am excited to offer our home to provide your child with a home away from home.
Our home is child friendly with an exciting playroom and a safe and enticing outdoor play area. I like to offer a variety of activities that will encourage children's curiosity and exploration. Some of these include painting, messy play, arts and crafts, water play, singing, dancing and exploring the outdoors. We enjoy going on different outings and attend music group, visits to the library, park visits, and play dates with other educarers.
A day in my home is all about having fun with the children, nurturing them, and providing them with the best possible care in their most important years of life.
Kindness And Motivation Tips Challenge Groups To Make A Difference
Eula Sherman
Activities I provide
Library visits
Music group
Play dates with other educarers
| Day | Hours | Spaces |
| --- | --- | --- |
| Monday | | 0 |
| Tuesday | | 1 |
| Wednesday | | 0 |
| Thursday | | 1 |
| Friday | | 1 |
Office details
Region
Canterbury
Office
Halswell, Christchurch
Phone
0800 273 286
Email

referrals (at) creators.org.nz