Home | Creators @home | Educarers overview | Linda Griffiths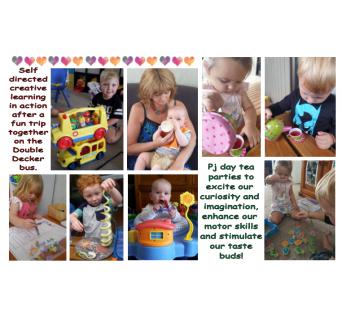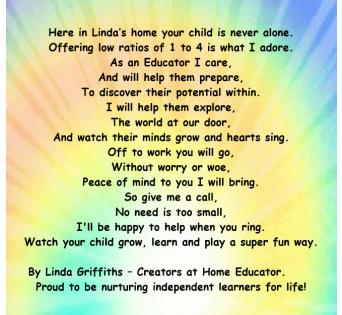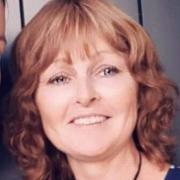 Linda Griffiths
Educarer
Dinsdale, Hamilton, Waikato
Hi my name is Linda Griffiths and I have had the pleasure of offering quality education and care to preschoolers as a Home-based Educator since February 2000. After a successful career in banking both in New Zealand and London I left to start my own family in 1994. I very quickly realised that encouraging children to discover their potential was something that I was very passionate about so I retrained in early childhood education and began my career as a Home-based Educator.
Many years on, I have had the honour and pleasure of opening up my home and my heart to so many amazing young people and I feel even more passionate today about my role in their early childhood journeys of discovery. Home-based Education was an easy choice for me as I strongly believe our low ratios of 1 educator to 4 children (1 - 2 for under 2 year olds) are highly beneficial as this enables me as an Educator to provide the children in my care with a high level of nurturing, quality of care and education. In my home-based educational program I offer a wide and varied range of learning experiences, individually tailored to suit the age and interests of each child in my care. I am also very passionate about literacy and numeracy and offer a very strong, fun, exciting and educational program for the three and four year olds I have with me. Younger children also get the benefit of my 'school ready' activities through exposure and participation at their own level. Children leave my home to head off on their school journey with the ability to write their own name, write numbers and letters of the alphabet, count, explore and understand basic addition, read and sound out the letters of the alphabet and the ability to apply this knowledge to reading a number of early reader books that I have in my resources as well as borrowed from the Library. They also have exposure to Te Reo Maori within my program through a variety of songs, counting and key words. I strongly believe the low ratios for Home-based Education is what enables my program to be so successful.
And let's not forget about fun! After all this is all about the children and their special journeys of discovery and I believe fun and exciting activities and experiences are the key ingredients to a successful learning program. I really love the challenge of turning our everyday actions and activities into fun and exciting learning opportunities to hold the interest of each individual in my care. We are surrounded by learning opportunities and a simple regular visit to our pet shop gives us a fun and exciting outing where we can practise our counting of fish, birds, kittens etc, practise our colours and learn interesting facts. By asking the children open ended questions about what they see, hear, like etc they very quickly learn how to be explorers themselves and this gives them a strong ability to take charge of their own learning, making them keen and responsible learners.
In my home I have two large rooms permanently set up as playrooms with a huge selection of toys and resources for my care children to freely enjoy and explore. I offer a wide variety of activities, a few of which include: songs and stories, play dough, water play, art and crafts, dress-ups and a variety of games and puzzles. Outside I have a large covered deck area which is awesome for bike riding my collection of bikes and scooters, a securely fenced grassed area for fun times outside on our big tyre swing, where we love to sing songs together, a very cool barrel swing, an awesome scrambling net, perfect for enhancing climbing and motor skills, a fully enclosed trampoline, a big black board, a lovely shaded sandpit and a water play table. My home provides a varied and exciting environment aimed to spark the interest of all age groups in my care.
Contracting as an Educator to 'Creators at Home' enables myself and the children in my care exposure to an extension of resources and educational learning experiences through our weekly playgroup and music group as well as nature outings and group events that we attend on a regular basis. This also means the children in my care have ample opportunities to mix with and build strong relationships with other children and educators within our home-based community. It also gives me as an Educator additional support and knowledge extension through the direct contact with my amazing Visiting Teacher Alana and her co workers and the Professional Development courses that Creators provide. Having my contract with Creators also allows me as a Home-based Educator the ability to tailor my program to meet the demands and individual needs of today's busy working families by having the freedom to adjust my hours of care to meet their needs.
Thank you for taking the time to allow me to introduce myself. Feel free to visit me and my environment to see if you feel it would be a good fit for your precious little one and your family.
Children are not things to be molded, but are people to be unfolded.

The best teachers are those who show you where to look, but don't tell you what to see.

Children are born with wings...teachers help them to fly
| Day | Hours | Spaces |
| --- | --- | --- |
| Monday | 8.00 AM - 4.30 PM | 0 |
| Tuesday | 8.00 AM - 4.30 PM | 0 |
| Wednesday | 8.00 AM - 4.30 PM | 0 |
| Thursday | 8.00 AM - 4.30 PM | 0 |
| Friday | 8.00 AM - 4.30 PM | 0 |
Office details
Region
Waikato
Office
Dinsdale, Hamilton
Phone
0800273286
Email

referrals (at) creators.org.nz