Home | Creators @home | Educarers overview | Louise Jones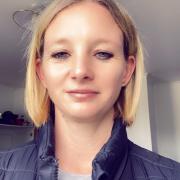 Louise Jones
Educarer
Auckland, Waikato
Hi I am Louise
I have 2 children - my son who is 13 and my daughter who is 8. We are from South Africa.
I am passionate about helping children discover who they are, and am all about letting them discover their natural limits and interests. I build strong, trusting relationships with children and families by being an honest and effective communicator. My core values are to ensure your baby or child feels safe, loved and respected.I believe in supporting families with their children by adopting their routines which are created at home.I believe that each child is an individual and as an educator I will value and develop each child's strengths, interests, skills, abilities and knowledge to extend their learning.I believe that children learn through play. I will provide opportunities for children to explore, discover and imagine.
I can offer 20 hours ECE from 3 years and older.
If my service sounds like something which would suit your and your children, please don't hesitate to contact me.
Activities I provide
Trips to the park,trips to the beach, playgroups and nature walks
| Day | Hours | Spaces |
| --- | --- | --- |
| Monday | | 4 |
| Tuesday | | 4 |
| Wednesday | | 4 |
| Thursday | | 4 |
| Friday | | 4 |
Office details
Region
Waikato
Office
Auckland
Phone
0800 273 286
Email

referrals (at) creators.org.nz