Home | Creators @home | Educarers overview | Megan France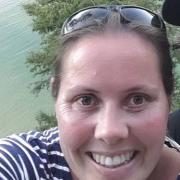 Megan France
Educarer
Christchurch, Canterbury
I have been a home-based educarer for many years, and also have my own children, one who is under five years old as well and the other at school. I provide a homely environment, where children can explore, create and imagine. I have a large backyard with a playhouse, trampoline and bikes, and we get out into the community often to attend music groups, playgroups and story times as well as exploration in nature and trips to local parks. There are lots of opportunities to create with art activities often on offer and we often do baking at home as well.
I have spaces for 0-5 year olds and can offer 20 hours ECE for 3 and 4 year olds and can access WINZ subsidies.
Children see magic because they look for it.
Christopher Moore
Activities I provide
Music Group
Playgroups
Storytimes at the Library
Weekly music and movement sessions on a Tuesday and Wednesday.
| Day | Hours | Spaces |
| --- | --- | --- |
| Monday | 7.30 AM - 5.00 PM | 2 |
| Tuesday | 7.30 AM - 5.00 PM | 1 |
| Wednesday | 7.30 AM - 5.00 PM | 1 |
| Thursday | 12.00 PM - 5.00 PM | 1 |
| Friday | 7.30 AM - 5.00 PM | 2 |
Office details
Region
Canterbury
Office
Christchurch
Phone
0800 273 286
Email

referrals (at) creators.org.nz