Home | Creators @home | Educarers overview | Petra Shepard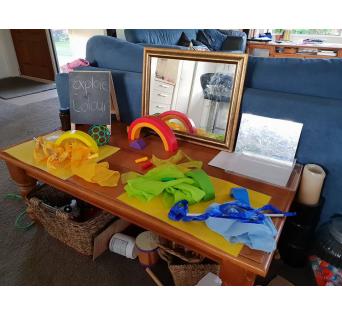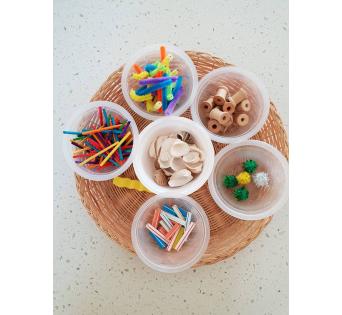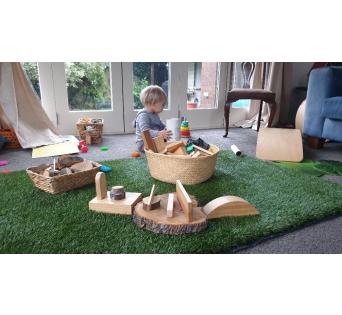 Petra Shepard
Educarer
Ilam/Avonhead, Christchurch, Canterbury
Hi, my name is (Tannie) Petra. I grew up in Rawsonville, a small farming community in the Western Cape of South Africa. Isn't this just another topic we can learn about: our world around us. Therefore, multi-cultural experiences will be fun as we all learn together.
I hold my Level 3 Certificate in Early Childhood Education as well as a current First Aid Certificate. I have had approximately 10 years of working with children in home-based environment, as well as being a Mum. Currently, I am working towards my Level 4 Certificate in Early Childhood Education, to offer and provide an individual programme for your child, built around their interests and abilities, which is underpinned by the NZ Early Childhood Curriculum, Te Whariki.
My caring philosophy for our 'adults of tomorrow' includes (but is not limited to): love, teaching manners and respect, growing caring individuals, having a sense of belonging within their 'home away from home' and to foster well-being and discovery through art, music, dance, drama, reading and exploring nature. I believe it is important to give children time to be themselves and be active participants in their own learning and care.
Wade is my husband. He is a Cantab through and through and loves rugby and all things sport. Abi is our 10 year old and goes to Avonhead School. She will be happy to show you around our 'playroom'. Yes, we have a dedicated room to play, learn, explore, construct and imagine in. Our cat Doug, completes our family. Through role modelling and support, children learn to be kind and how to care for them.
I offer before and after school care with the OSCAR program. WINZ Subsidy is also available through Creators. Subsidised 20 ECE hours for 3-5 year olds.
Please check out my Facebook page: https://www.facebook.com/CreatorsatHomewithPetra 
"it is through others that we develop into ourselves"
Lev Vygotsky
Activities I provide
After School Care
Attending Community Playgroups
Avonhead Playgroup (Wednesdays - during Term), Avonhead
Creators Nature Outings and Playgroups - alternate fortnights
Creators Termly outings
Dedicated 'playroom' for art, pretend play, construction, dress ups, etc
Mainly Music Sessions (during school term)
Nature excurtions at Christchurch and Selwyn District parks, the bush and the beach
Outside play at home, following children's interests
Preparation for School programmes
Reggio inspired play, exploring, interest
Regular Library story times
Regular play dates with other Educators
Regular visits to Willowbank, Museums, etc
| Day | Hours | Spaces |
| --- | --- | --- |
| Monday | 7.30 AM - 5.00 PM | 1 |
| Tuesday | 7.30 AM - 5.00 PM | 3 |
| Wednesday | 7.30 AM - 5.00 PM | 0 |
| Thursday | 7.30 AM - 5.00 PM | 1 |
| Friday | 7.30 AM - 5.00 PM | 1 |
| Holiday | | 1 |
Office details
Region
Canterbury
Office
Ilam/Avonhead, Christchurch
Phone
0800 273 286
Email

referrals (at) creators.org.nz