Home | Creators @home | Educarers overview | Xara Robertson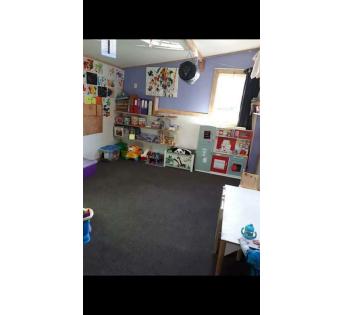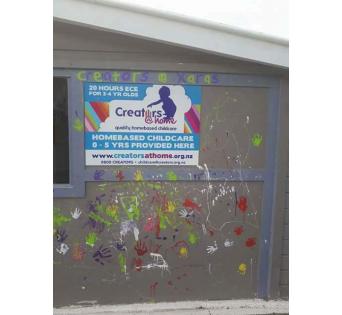 Xara Robertson
Educarer
North Oamaru, Oamaru, Otago
I have many years of experience in childcare, both in centre and home based, working with children from 3 months to 5 years of age. I am passionate about the care I provide for my tamariki, encouraging child led learning in a safe, warm and inviting environment. I have a friendly, bright classroom, purpose built for my children, filled with lots of imaginative role play toys, a couch for those quiet days of stories and singing, an art wall where the children's art work gets pinned up for them to look back on and for the parents to see. As new pictures get put up, old ones come down and go home for whānau to enjoy. I provide lots of opportunities for literacy and numeracy based learning and set up activities such as messy play and arts & crafts. We also attend our weekly Creators' Playgroup at Columba Hall and go on outings to the local parks and library.
"Children learn as they play. Most importantly, in play children learn how to learn."
O. Fred Donaldson
Activities I provide
Creators' weekly playgroup
Outings to local parks, playgrounds and gardens
Trips to the library for story time
Weekly music and movement sessions on a Tuesday and Wednesday.
| Day | Hours | Spaces |
| --- | --- | --- |
| Monday | 7:30am - 5:30pm | 0 |
| Tuesday | 7:30am - 5:30pm | 0 |
| Wednesday | 7:30am - 5:30pm | 0 |
| Thursday | 7:30am - 5:30pm | 0 |
| Friday | 7:30am - 5:30pm | 0 |
Office details
Region
Otago
Office
North Oamaru, Oamaru
Phone
0800 273 286
Email

referrals (at) creators.org.nz